Globe 24-7 is pleased to announce the appointments of Alastair Fisher and Rosario Ioppolo to its Executive Team. These changes are in line with Globe's strategic growth plans for 2020 and beyond and significantly enhance its executive capability for greater delivery within the global resources market.
Alastair joins us in the position of Chief Executive Officer. He brings over 20 years' experience within Africa, Europe and Asia Pacific having worked in Global Consulting, HR Director & Senior Commercial roles across a range of industries, including mining and oil & gas. Alastair has worked with both Fortune 100 and start-up companies and holds an Honours degree in Industrial Psychology. He brings a wealth of experience and knowledge in contemporary HR and talent acquisition practices and is regarded as a thought leader, having regularly presented and lectured at a variety of conferences and universities globally.
Ross has been appointed as Globe's Chief Financial Officer having already contributed to the company's global growth in an Advisory capacity since 2017. A Chartered Accountant, Ross has over 20 years' experience within global firms in Asia Pacific, Europe, North & South America, having worked in various industries, including major mining houses.
Globe's Managing Director Paul Goodchild commented that "It is with great pleasure that I welcome Alastair and Ross to the Globe team. Since our inception, Globe has strived to constantly exceed our client's expectations. These appointments allow Lachlan and I, as Directors more time to ensure the business continues to evolve and deliver, uncompromisingly, in a rapidly changing global market".
For more information, feel free to reach out to any of our team directly.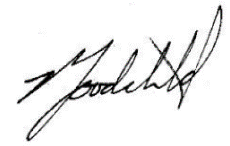 Paul Goodchild – Managing Director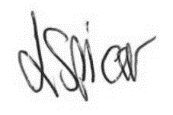 Lachlan Spicer – Director
About Globe 24-7
Globe 24-7 (Globe) has been conducting human resources consulting and search assignments for local and international mining, power and energy companies around the world for over a decade. Globe has offices in the major markets of the world to ensure consulting assignments and search campaigns are effectively managed at both site and corporate locations and has grown internationally to now service small, mid-tier and large-scale companies through its project recruitment, search, HR consulting and HR Systems divisions.