Salary benchmark reports have become a cornerstone for many mining companies. They offer HR teams insight into industry standards and help establish competitive compensation packages. However, these stock standard reports only scratch the surface of a complex reality.
In this article we talk to Belinda Woods, Head of HR Consulting at Globe 24-7, about what your report could be missing—and why it's important to look beyond remuneration in attracting talent.
"Salary is still a key component in recruitment, but including different data sets means you can develop a deeper understanding of how your company is placed with competitors— potentially giving you the edge in attracting talent," Belinda says.
"That's where bespoke benchmarking surveys and reports have an advantage. Reports that include country-specific allowances, site amenities, rosters, remuneration for expatriate versus national employees, and employee wellbeing programs, will ensure you're making holistic decisions."
Here are four areas that your benchmark salary report could be missing.
1. Contract and remuneration structure
Understanding the different components that make up a salary package gives a clearer picture of pay expectations—and where your company places with other sites in that location.
"That means breaking down the full package. What are the base salary, short-term incentives, leave, and country-specific allowance requirements for expat and national employees?" Belinda says.
This is particularly valuable during the feasibility stage of a new mine or expansion project so you can accurately project your budget requirements.
"But having a clear understanding of the pay structures can also be powerful during the annual salary review cycle to reward and retain existing staff or when you're recruiting," explains Belinda.
2. Commuting, shift lengths and rosters
Over the past couple of years, there's been a strong focus on achieving a better employee work-life balance.
Shorter or more comfortable commutes and better rosters are one way of attaining that.
"Our reports are customised so you can understand commute times to site camps, the length of their shift for different departments, and rosters," Belinda says.
"We talk to candidates daily who are telling us that remuneration isn't the be-all and end-all. They're looking for shorter commutes, and more family-friendly rosters and shifts."
These factors can all make your site more appealing to prospective candidates.
3. Site amenities and accommodation
Site amenities can make a big difference to employees. A University of Queensland study showed that 30% of employees would consider changing sites if there were better services or facilities.
"A tailored report with this information can be really powerful in retaining or attracting employees," Belinda says.
"Beyond the salary comparisons, we can be specific about site amenities and accommodation. Is there good medical access? What is the onsite accommodation for managers, senior staff, and junior staff? What are considered standard or above standard amenities such as sporting centres or social facilities?"
Staying in contact with loved ones is important, too. Employees today demand good Wi-Fi and mobile network coverage.
4. Workforce state of play
Customised salary benchmarking can also provide insight into how your workforce is structured and can help identify deficiencies or areas for improvement, according to Belinda.
For example, gender equity is a key focus for a lot of organisations and is becoming increasingly relevant with the Workplace Gender Equality (Closing the Gender Pay Gap) Bill coming into effect in April 2024.
"A bespoke report can be the driver you need to take a deeper look at your demographics and build out policies to encourage equality."
Know your strengths through tailored reporting
A more personalised benchmarking report will help highlight strengths and opportunities for your business in attracting, recruiting, and retaining skilled employees.
Adding these four elements to your benchmarking report gives a more holistic and realistic understanding of what prospective candidates are looking for when considering a role change, and paves the way for you to better manage your company's talent.
About Belinda Woods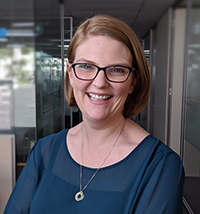 Belinda Woods is Head of Consulting for Globe 24-7, based in Perth, Australia. An accomplished HR consultant with over 20 years of experience, she has dedicated her career to helping businesses optimise their human capital strategies. After earning a Bachelor's degree with a double major in Human Resources and Industrial Relations in 2007, Belinda specialises and excels in designing systems that drive employee engagement, customer experience, innovation with commercial outcomes. With a reputation as a collaborator, strategic partner and problem solver, she has hands-on experience partnering with organisations across Mining, Member Services and IT industries.