Life is richer when we support diversity, equity, and inclusion, but navigating the gender equity landscape can be emotive and complicated. It's not a topic limited to the workplace, it extends to all aspects of our lives—our partners, our children, and our wider community.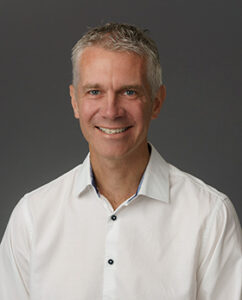 But that doesn't mean we should shy away from having tough conversations and taking a business-led approach to inclusion and diversity.
"Equity is a shared problem and as a male business leader, I have a responsibility to be a voice for diversity and to be vocal about getting this right, not only for our employees now, but also for the generations to follow," says Alastair Fisher, CEO, Globe 24-7.
We know that businesses that embrace diversity do better—that's a fact both economically and culturally.
Recognising the power of diversity
"At Globe 24-7, we've gone through a fundamental shift in how we encourage and foster diversity—and it began at the top. We now have a leadership team comprised of 66% women, up from zero in 2020!" shares Alastair.
"We've set policies that support flexible working arrangements for all staff and built a culture that supports us being 'present' at home. To ensure pay parity, we regularly review our remuneration approach and packages, whilst ensuring our structure and job titles don't carry previous bias. Our current DEI strategies facilitate a culture of inclusivity and empower our employees to be part of the solution."
This approach also extends to how Globe recruits. "We write gender-neutral job advertisements and openly consider candidates that don't necessarily 'tick all the boxes' but will provide a unique and valuable contribution to not only their role but our culture as a whole," explains Alastair.
Working with our clients to support DEI targets
"We also empower our team in how we talk about hiring diverse candidates with our clients. As a global mining recruiter and talent consultancy, our staff are uniquely positioned to help increase awareness of gender equity—so it's a great place to be. We actively work with our major clients to set representation targets to help them attract a diverse talent base."
But that also means having tough conversations. "Our staff know that we will walk away from partnerships where prospective talent is discriminated against due to their gender, beliefs, or sexuality."
That said, there will always be opportunities to improve, and we hold ourselves accountable as individuals and as a company for keeping the conversation alive.
We can't rely on others to fix gender equity. It is up to us as leaders to do everything we can to encourage, promote, and empower diversity in our businesses.