Managing a workforce made up of varied and complex contracts can be a headache. But we can help manage the separation of permanent and contingent workers.
Choosing a workforce management partner like us can help you maximise your contingent labour force:
We handle the requisition, sourcing, evaluation, worker engagement, reporting, management, processes and procedures, and risk mitigation of your contingent workforce.
With our global connections and presence in mining, we have the ability to rapidly scale resources and provide access to niche skills so you can deliver projects and meet seasonal demands.
We ensure compliance across the entire organisation and take the headache out of this process.
We can centralise your existing contingent workforce suppliers and manage them under one umbrella.
We assist in determining the full benefits and potential of the contingent workforce, looking into the resources of the workers currently engaged, identifying the skills your company already has assess to reduce your recruitment costs.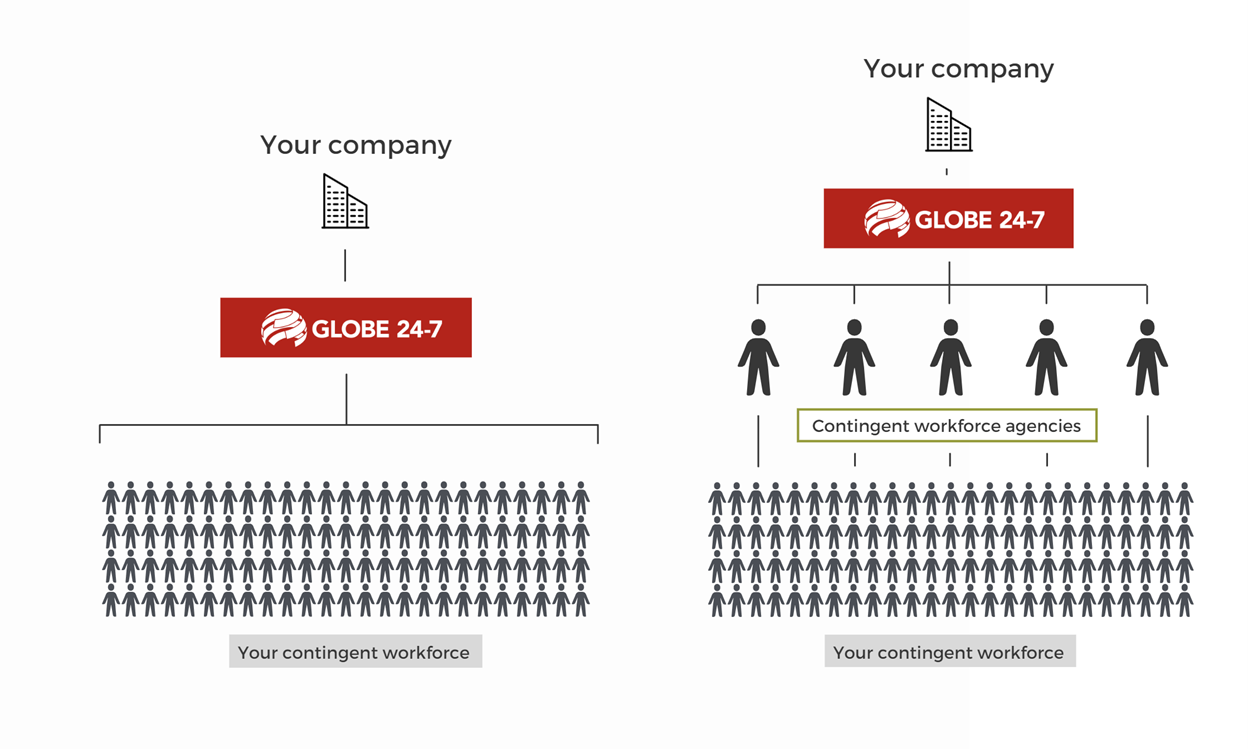 Read more about our RPO recruitment services here.