The spread of COVID-19, commonly referred to as the Coronavirus is an exceptional circumstance with ongoing ramifications for organisations, individuals, and society on every level. As the situation continues to develop and change, Globe 24-7 has been trying to support its partners with meaningful information regarding the different approaches its organisation has taken to this unprecedented scenario. As part of this support, we are including a series of interviews with senior HR professionals in the mining industry telling us their highlights on how their organisations have approached the different challenges COVID-19 has thrown at them.
Today, we have the opportunity to talk with Henri De Joux, VP of People and IT of Endeavour Mining Corporation (EDV) about the lessons learnt and what is shaping the path forward for EDV.
Endeavour is a multi-asset gold producer focused on West Africa, with two mines (Ity and Agbaou) in Côte d'Ivoire, four mines (Houndé, Mana, Karma and Boungou) in Burkina Faso, four potential development projects (Fetekro, Kalana, Bantou and Nabanga) and a strong portfolio of exploration assets on the highly prospective Birimian Greenstone Belt across Burkina Faso, Côte d'Ivoire, Mali and Guinea.
Henri de Joux joined Endeavour Mining as Executive Vice President of People and IT in October 2016 and is currently also Interim Chief Financial Officer. Henri is a graduate of EM Lyon Business School and the French Bar School in Paris and holds an Auditor qualification from the Institute of Higher National Defence Studies (IHEDN) in Paris. He is a Colonel in the French Air Force as reserve military personnel.
Henri, thank you very much for your time today, we know you are a very busy person, and we appreciate you taking the time to share with us your experience.
1. Paloma Ortiz-Lopez: If there is something that COVID-19 has changed in the way we work, what has been the change from face to face or site work to remote working. How do we build trust among teams while working remotely? Can companies create and maintain the culture they seek?
Henri De Joux: Remote work was necessary for many of our employees, except the core team who remained on-site to ensure the operations continued to produce. Working remotely is difficult, but doable. We managed the entire acquisition and subsequent integration of the SEMAFO assets remotely. We are learning every day. That said, though remote work is a solution, I do not think it is a long-lasting solution for the mining industry. I know many believe that digital communication is the way forward, but I do not fully agree. I strongly believe that face to face communication, body language and other elements are essential for communication between teams and departments. Team spirit is imperative to our company and you cannot create lasting cooperation through a screen. I also believe that travelling from home to the office and meeting people creates a better sense of 'belonging' than just typing in your login details from home.
Digital platforms such as Zoom and Microsoft Teams have been essential during our time remote working due to COVID-19, so we are thankful to have these to continue our team building digitally, but we certainly look forward to when we can do it in person.
2. Paloma Ortiz-Lopez: How have you continued to recruit and onboard and train staff?
Henri De Joux: We have not stopped anything, although we have modified the way we work. As a growing business, aided by a strong gold price, EDV has continued to recruit people during the pandemic. We have adapted our onboarding process to accommodate people working remotely from home. Training has also continued during COVID-19 as it is conducted mainly by our managers on-field or as necessary during COVID-19 through digital platforms. The only aspect that has been significantly impacted is our management training program as some of the participants have been unable to visit our sites, however, we hope to change this once travel restrictions are lifted.
3. Paloma Ortiz-Lopez: Employee wellbeing can directly improve the mental and physical health of the workforce, with general health being linked to levels of productivity. How have you supported your staff?
Henri De Joux: We are trying our best, like everyone, to adjust to this new COVID-19 environment. For us internal communication is key, keeping pragmatism and fairness at the heart of all we do. Communication about what we do know but also what we do not know about the virus has been a focal point for us. We have a responsibility for the wellbeing and health of our employees during this time.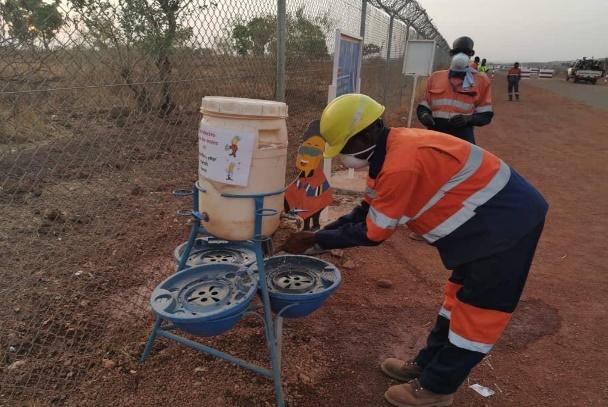 Employee wellbeing is at the heart of our business continuity plan and I like to think we have tried to address personal situations in a tailor-made manner, ensuring we support both our nationals and expatriates. At our operations, as we have had to extend the rosters, we have had people on site for much longer than usual, so we have tried our very best to support them during this time.
One of the first actions we took was to put in place a confidential counselling service for our employees and their families, as we have many different nationalities working on our sites. We also organised social activities, with the appropriate distancing measures in place, such as Zumba classes, running groups and mountain biking, and ensured employees had dedicated time off to help combat fatigue, which can have very serious implications if it is not managed correctly. We set a Fatigue Management Tracker which tracks people that are on-site for an extended period and offers tailormade solutions for everyone. For those employees who had to quarantine in their home countries on their return from rotation, we tried to make it as comfortable as possible placing them in hotels as opposed to state-run premises.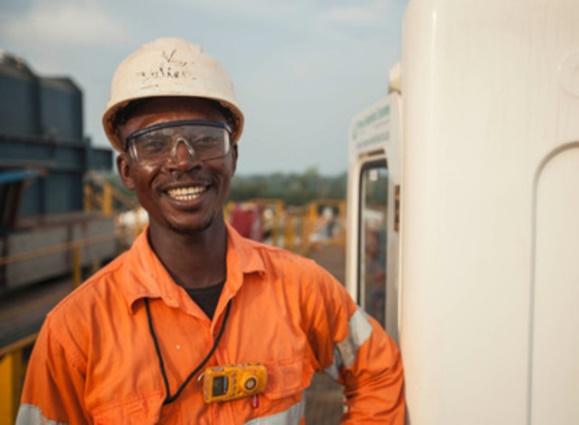 Small details like this show our employees that we care and that we are in this together which is important. In a nutshell, this is how we have reacted to the pandemic. While gold production and business continuity are important, there is no business without the people who work for us, which is why they are at the heart of all that we do.
4. Paloma Ortiz-Lopez: I could not miss the opportunity to discuss the acquisition of SEMAFO during COVID-19. What does the future bring for EDV?
Henri De Joux: I believe that a company that does not grow, does not go very far. It was very unusual doing an acquisition and integration without meeting most of the people from the SEMAFO team. We are now focused on welcoming our new colleagues into the EDV family and embedding the culture between the mine sites, making sure that people support each other, and we build upon these relationships to strengthen the future of EDV.
7. Paloma Ortiz-Lopez: And the last question to finish this conversation. I am interested to know what have you learned the most from the current situation?
Henri De Joux: What has been very important to me and EDV is to see our values – the four Ps – in action:
Proactive

Pioneers

Performers

Partners
Every step we have taken during this pandemic has been with our values in mind. It is a very uncertain time, no one knows the answer and it is vital that as a business, we communicate, we keep people informed and we work together to support each other. It is because of this, that we are growing every day. I believe we are stronger than ever.
About Globe 24-7
Globe 24-7 (Globe) has been conducting human resources consulting and search assignments for local and international mining, power and energy companies around the world for over a decade. Globe has offices in the major markets of the world to ensure consulting assignments and search campaigns are effectively managed at both site and corporate locations and has grown internationally to now service small, mid-tier and large-scale companies through its project recruitment, search, HR consulting and HR Systems divisions.